It is a tribute to the hard work and dedication of every team member of the Gillman Honda dealerships in San Antonio and Houston. American Honda Motor Company, Inc., has bestowed the highly coveted 2016 President's Award to both locations!
In the entire nation, only 152 Honda dealerships were recognized as top performers by receiving this singular honor. As a special tribute to the men and women in these Gillman Honda stores, team members will be given a recognition letter from American Honda Motor Company. This congratulatory message will contain a special account number. Each team member will then be able to go to the President's Award Collection website to select a gift from a wide assortment of meaningful and motivational award options.
Both locations held a ceremony to unveil the big award!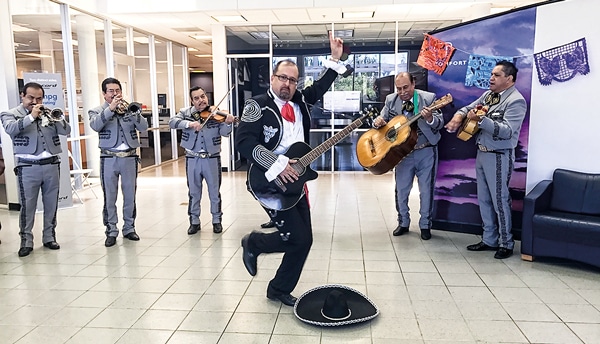 The daring, dancing mariachi is, in reality, Gillman Honda Houston General Manager Daryl Waterwall. His temporary transformation was part of a spectacular event to celebrate Gillman Honda Houston's earning the prestigious Honda President's Award.


So Great it Bears Repeating. This Gillman Honda San Antonio Group Shot Taken in Honor of Receiving the Coveted Honda President's Award
Check out Gillman Honda San Antonio's BIG Celebration!