2018

Gillman Subaru Houston Proudly Sponsors 3rd Annual ABC Channel 13 Pet Adoption Campaign!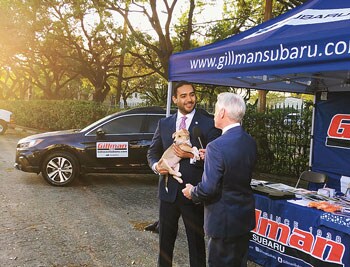 KTRK-TV Channel 13 puts on an annual pet adoption campaign to support BARC activities in the Houston area. Gillman Subaru in Houston joined with Channel 13 to make this year's event even more successful. More than 100 animals were adopted during this fine effort.
GM of Gillman Subaru San Antonio, Takes Part in "Read Across America"!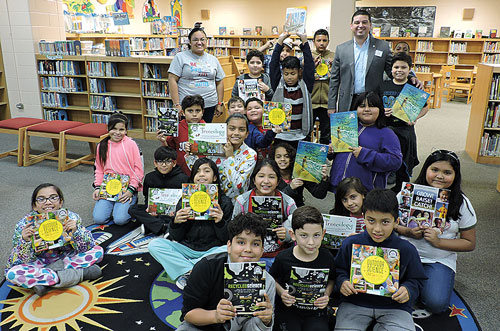 Read Across America is a fine program dedicated to improving students' reading abilities. Friday, March 2nd, birthday of Dr. Seuss, has been officially proclaimed "Read Across America" day.
Jason Chapa, GM of Gillman Subaru, partnered with Neil Armstrong Elementary School in South San Antonio and made presentations to the fourth and fifth graders to help foster and motivate their love of reading.
Gillman Subaru in Southwest Houston Is Title Sponsor for Dining Out For Life!


According to the AIDS Foundation Houston, the number of AIDS infections in the city has, in the past several years, grown faster than in San Francisco and Dallas. A need for expanded education and treatment was clear. Some 27 years ago, in a concerted effort to reduce the number of Houston-area new infections to zero and provide treatment for those with this serious affliction, the Foundation presented "Dining Out For Life." This fund-raising program has grown until today some 40 restaurants are taking part by donating a portion of each diner's check to this important work.

For 2018, Gillman Subaru in Southwest Houston stepped forward and became title sponsor for this year's Dining Out For Life program. The participating dining establishments represented the entire spectrum of Houston's lively and vibrant culinary scene. From Texas barbecue to vichyssoise, diners found new taste sensations and through their patronage supported the great restaurants that so generously made their contributions.
Gillman Subaru in Houston Customer Enters the 31st Annual Art Car Parade!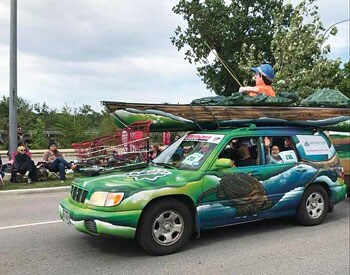 The Houston Art Car Parade is an annual event that attracts national and international attention. Artists from all over decorate a car or truck to suit their desires and enter the vehicle in the parade. Hundreds of artists participate each year and some of the designs are really wild! 
Gillman customer Elia (Noa) Quiles decorated the Subaru Forester, which has over 200,000 miles on the odometer. The vehicle was bought from Gillman many years ago. This original design supports the Bayou Preservation Association.
Gillman Honda Houston Paces 2nd Annual Katy Color Run!
The 2nd Annual Katy, Texas Color Run supports five area nonprofits which provide services for the most vulnerable in the community. Christ Clinic, Clothed by Faith, Compassion Katy, Hope Impacts and Katy Christian Ministries are among the charities benefiting from this fine event.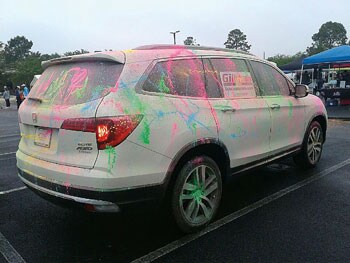 Gillman Honda Houston was proud to be the Pace Car Sponsor and supplied the Honda pace vehicle. In addition to a 5K run, there was a special Kid's Dash. They had a great turnout!
Gillman Houston Accounting Team Runs to Support Race for the Cure!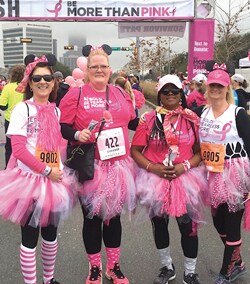 Members of our Accounting Team, all decked out in tutus, ran the Susan G. Komen Race for the Cure. They made a striking appearance at this annual event, which is held to raise awareness of breast cancer and develop funding for continued extensive research on cures for this serious health issue.