Gillman Honda Houston Boosts Sugar Land Junior Superstar Auditions!

 Based on the popular TV program, AMERICAN IDOL, the Sugar Land Junior Superstar competition kicked off its latest season with open auditions. Gillman Honda Houston was a key sponsor. Participants 9-13 years received a 60-90-second audition and vied for an array of prizes from Town Square merchants.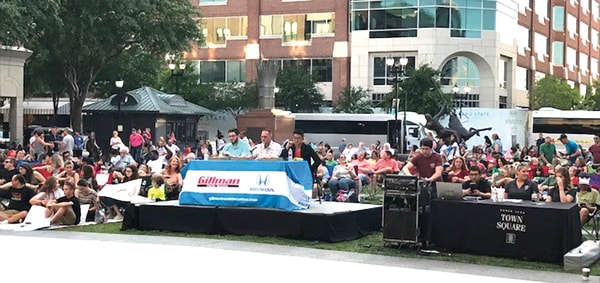 Gillman Chevrolet in Rio Grande Valley Teams With Harlingen Consolidated Independent School District for Highly Successful Perfect Attendance Program

Four years ago, the Gillman Chevrolet team in the Rio Grande Valley partnered with top executives from the Harlingen Consolidated Independent School District (HCISD) to develop a special program. This effort, directed at improving school attendance, had immediate favorable results. Now, its success is even greater!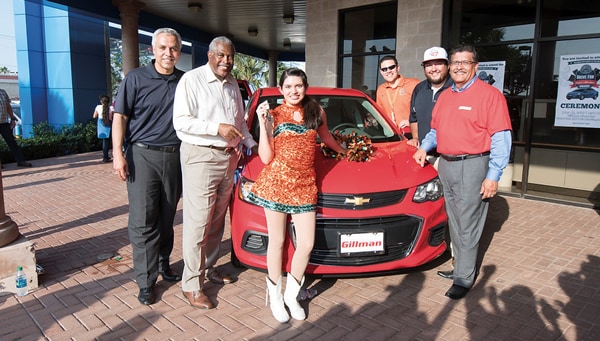 Shane Strubhart, HCISD Director of Public Relations/Community Engagement, said, "It's had a huge impact on our attendance. We have more students that qualify for the awards today than ever."
The Gillman Chevrolet team provided a brand new 2017 Chevrolet Sonic as the grand prize. Other Gillman Chevrolet awards included a 13-inch MacBook Pro, an iPad Mini, a Samsung Galaxy Tablet and 50 gift cards.
Alyssa Lorraine Gonzales, a sophomore at Harlingen High School South, beamed when she was announced winner of the Gillman Chevrolet Sonic. About calling her mother with the news, Alyssa said, "I'm pretty sure she was shocked. I heard her call my dad, like yell for him, and I'm pretty sure he was excited, too."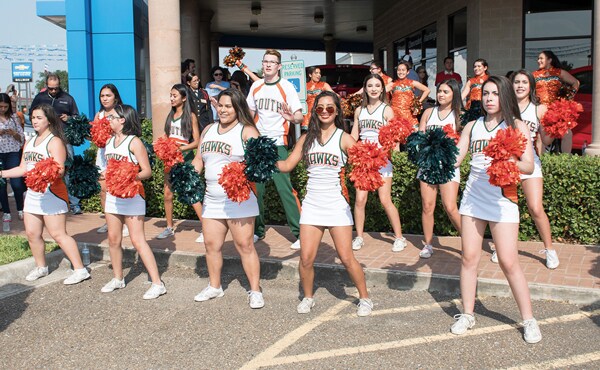 David Amaya, General Manager for Chevrolet Harlingen and Chevrolet Buick GMC San Benito stated, "It's a great way to show community support!"
This event is one of the most innovative school attendance programs in the nation.

Gillman Subaru Houston Helps Raise Awareness for Leukemia and Lymphoma Society With Cure-a-Thon!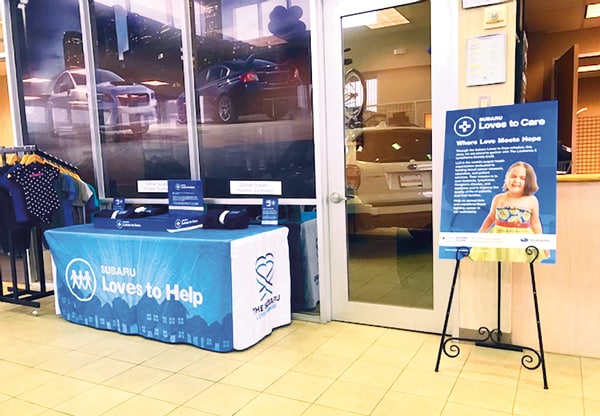 Messages of hope, blankets, arts and crafts kits for kids battling cancer, a special Saturday where $250 of Subaru accessories were offered to every new Subaru vehicle purchaser who made a contribution of any size, and a display area in the Gillman Subaru Houston showroom. That added up to a major Cure-a-Thon effort to boost awareness of the Leukemia and Lymphoma Society. Eliel Ramirez and the Gillman Subaru team went all out.
This event was also to support our own local hero, Justin Stout, who is battling leukemia.
A major effort for a truly great cause!

Gillman Honda Sponsors Sugar Land Town Square Cinco de Mayo Celebration!

The Cinco de Mayo Celebration held at the Sugar Land Town Square featured music by local favorite Grupo KaChe along with food and beverages from Stadia Sports Grill. The Gillman Honda Houston team was welcomed by the large crowds and their display of 2017 Hondas met with great favor.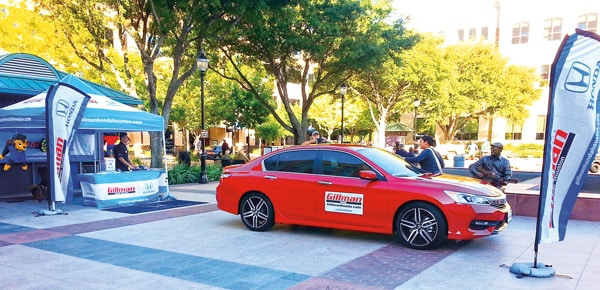 It was a fine day, an exciting event and a great effort by the Gillman Honda team.


Gillman Subaru Sponsors Annual Buffalo Bayou Partnership Regatta for Fourth Consecutive Year!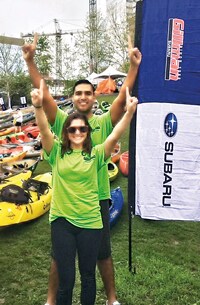 Houston exists because of Buffalo Bayou which connects the city to the Gulf of Mexico. Part of this historic waterway was dredged into a ship channel that grew into one of the world's major seaports.
The section of Buffalo Bayou which runs through Houston was in sorry shape until the Buffalo Bayou Partnership was formed. Today the bayou has become a major recreation area and a crown jewel among the city's parks.
One of Buffalo Bayou Partnership's biggest events is its annual regatta. More than a thousand boats, canoes and kayaks race down a 16-mile course that ends in downtown Houston on the banks of that vital tributary.
Gillman Subaru has been a major supporter of this spectacular day-long regatta. The 2017 version marks the fourth time the Gillman Subaru team has helped make this a premier event on Buffalo Bayou Partnership's calendar!


Gillman Nissan Supports Sugar Land Eggstravaganza!

In a great demonstration of being a good neighbor, the Gillman Nissan team established a well received face-painting and character-drawing booth at the largest Egg Scramble in Sugar Land. Called Eggstravaganza, the event drew thousands of children and parents to Eldridge Park for a day of fun filled festivities.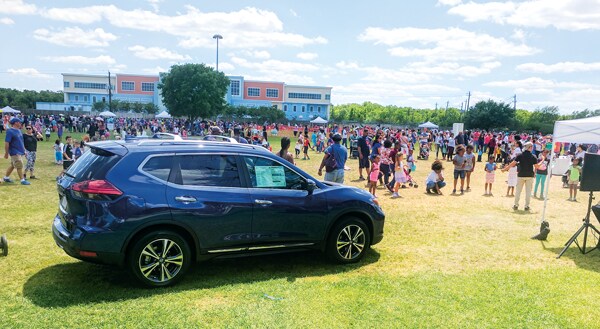 Gillman Subaru Houston Supports Evelyn's Park!


The Gillman Subaru team in Houston scored a great community outreach effort by lending their support to the Earth Day opening of Evelyn's Park. This amazing recreational facility is the city of Bellaire's newest addition to its public areas. Once the site of a plant nursery, Evelyn's Park is an outstanding example of what a community can accomplish by coming together for a common cause.
Congratulations to the Gillman Subaru Houston team for its role in helping make Evelyn's Park opening a success.

Gillman Chevrolet Buick GMC in San Benito Supports San Benito High School Youth Baseball!

Youth baseball builds character, teaches sportsmanship and gives young players lessons they can carry through life. In another outstanding example of community support, Gillman Chevrolet Buick GMC donated $500 to San Benito High School in support of its youth baseball program.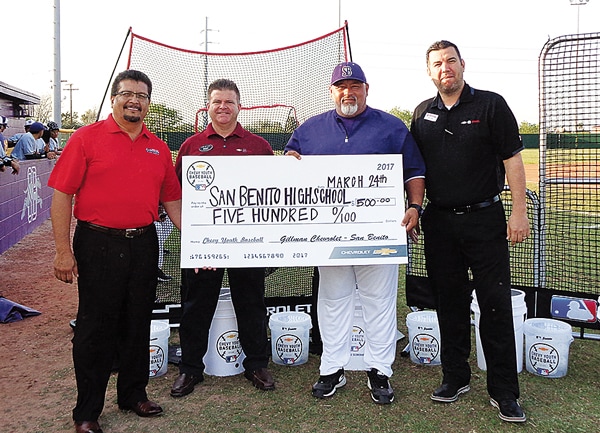 Gillman Chevrolet Buick GMC in San Benito Presents Another Outstanding New Owners Clinic!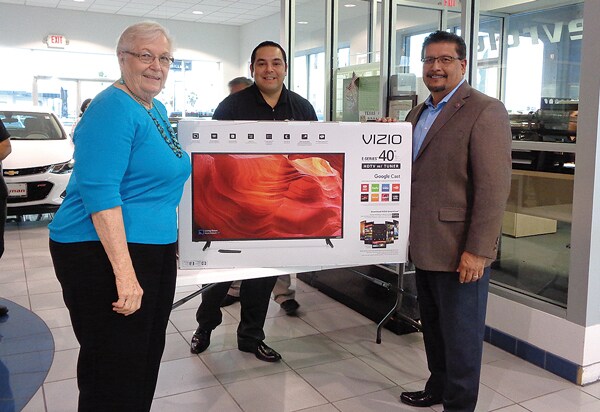 A well run, fun and informative new owners clinic takes planning, presentation skills and a desire to assist buyers in getting the most from their new vehicles. A properly conducted clinic also builds new owner loyalty and satisfaction. 
All that was accomplished and then some when the Gillman team in San Benito, headed by General Manager David Amaya, conducted another exceptional new owners event. They know how to do it right!
General Manager Marcus Wagoner and His Gillman Nissan Team Give Powerhouse New Owners Clinic!

In today's high technology automotive world, new owners have a lot to learn about getting the most from their new vehicles. So new owners clinics have taken on a very important role in creating customer satisfaction.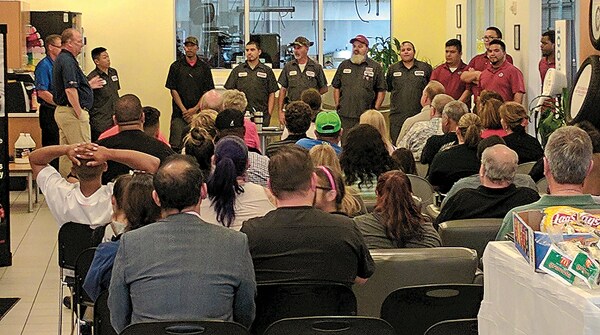 Marcus Wagoner, General Manager of Gillman Nissan, and his enthusiastic team put on a solid program. They had a great turnout and those in attendance gained a deeper understanding of how to make their Nissans stay performing like new. They also came away with the knowledge that Gillman Nissan is truly devoted to their satisfaction.
Gillman Chevrolet Continues Long Tradition of Supporting Willacy County Fair

The Willacy County Fair, an annual Rio Grande Valley event, is one of the oldest county fairs in Texas. Supporting this activity assists many RGV organizations and causes. Gillman Chevrolet is proud of its long association with this Valley tradition.


Gillman Subaru Houston Stages Power-Packed New Owners Experience!

New Subaru owners are in love with their vehicles! So they eagerly seek more knowledge and understanding of how to get the most out of their Subaru pride and joy.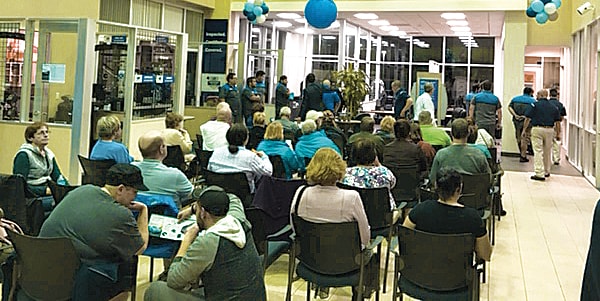 Eliel Ramirez, General Manager of Gillman Subaru, and his enthusiastic team did an outstanding job of meeting their customers' needs. The turnout was exceptional and those who attended left with a greater understanding of how to make their Subaru stay performing like new. They also came away with the knowledge that Gillman is devoted to their satisfaction.